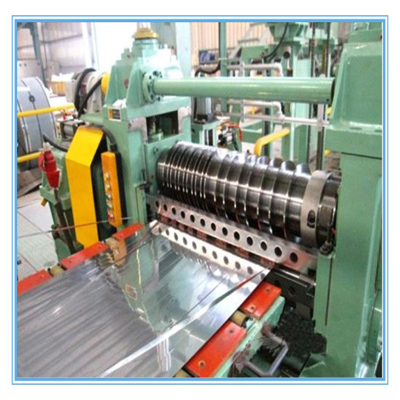 Slitting line/slitters
Slitting line also known as slitting unit, slitting machine, slitter, scissors, mainly used for tinplate, galvanized iron, silicon steel sheet, cold rolled strip, stainless steel strip, aluminum strip, strip and other coil slitting. The metal coil is cut into strips of various widths required, and the strip is then taken into small rolls for use in the next process. It is a necessary equipment for transformers, motors industries and other metal strips precisely cutting.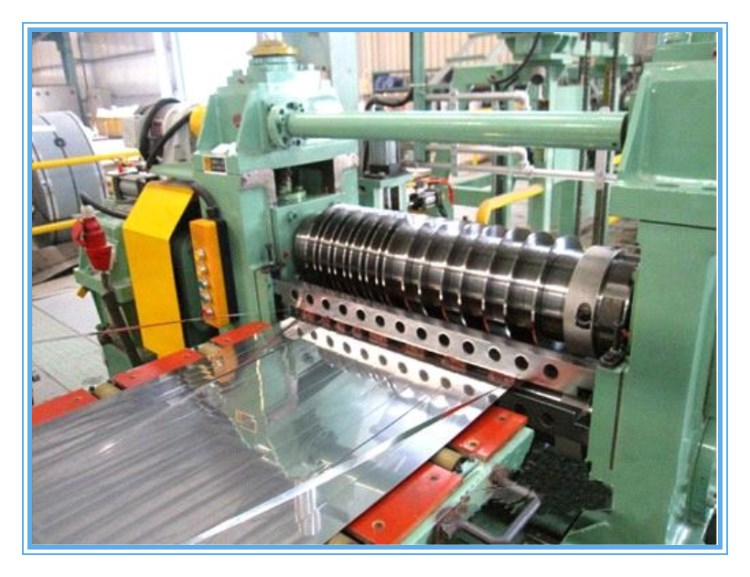 The whole line can do uncoiling, straightening, slitting and recoiling work.  it consists of coil car, dual-cone uncoiler, coil guide, straightener and gear box, slitting machine and gear box, scrap winder, tension unit, recoiler and sisiting support. push-off, hydraulic system, electrical system and so on. it controlled by PLC with computer display.  this line is highly automatic with features of precision measuring, efficient production. reliable performance, easy operation and maintenance.
Type of slitting machine:
1. According to the thickness of the slitting plate, it can be divided into thin slitting line(thickness 0.1-3.0mm), heavy gauge slitting line(thickness 3.0-6.0Mm).
2. According to the slitting metal material, it can be divided into copper strip slitting line, stainless steel slitting line, cold plate slitting line, silicon steel slitting line, tinplate slitting line.
3. According to the degree of automation, can be divided into automatic slitting line, semi-automatic slitting line.
Work flow of slitting line: