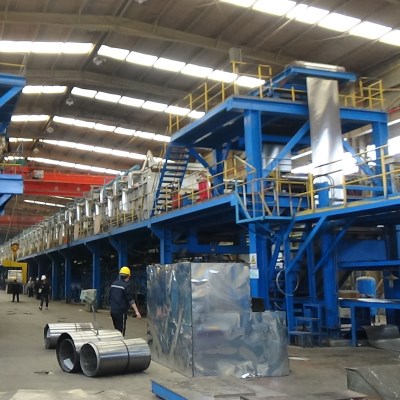 What is the continuous Hot-dip galvanizing line?
The continuous Hot-dip galvanized is manufactured using cold-rolled steel coil which is coated with a thin layer of high grade zinc on both sides by hot dip zinc coating process. It resists corrosion by supplying barrier and cathodic protection, as well as through the development of the zinc patina.  These three levels of corrosion protection provide galvanized steel with maintenance-free longevity for decades.  GEIT not only manufacture and install equipment, but also carry out professional technical innovation to the galvanizing plants.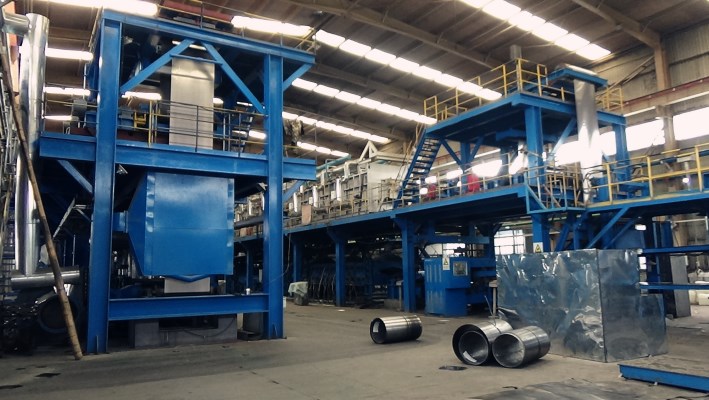 GEIT Output of  hot-dip galvanized line 
GEIT has excellent equipment with two galvanizing production line. I#zero(small) spangle production line can produce galvanizing steel sheets with spec of 0.10~0.8×750~1250×C with annual output of 250,000 tons; 2# 55% coating aluminum zinc silicon production line can produce steel sheets of 0.15~1.20×750~1250×C with annual output of 360,000 tons,  therein the super-thin large zinc galvanizing sheet of 0.10~0.15×1000×C has incomparable advantage at home and aboard.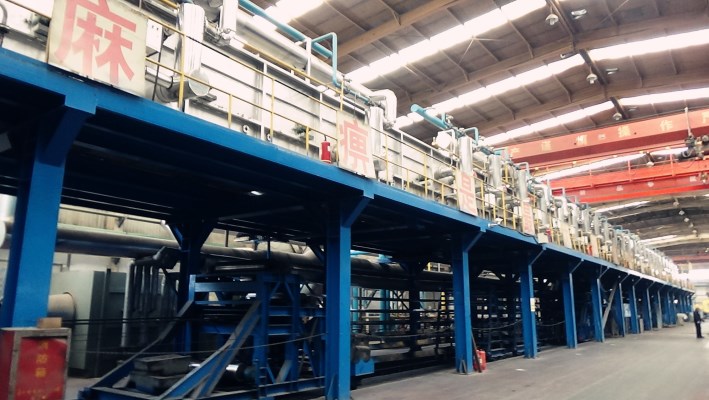 Specification information:
| | |
| --- | --- |
| aseboard | cold-rolled carbon structural steel, quality cold-rolled carbon structural steel and low alloy steel |
| Width of steel strip | 500~1600mm |
| Thickness of steel strip | 0.10-7.5mm |
| External diameter of steel coil | φ800-2500mm |
| Process speed | 80-200m/min |
| Energy | electricity, gas, liquefied petroleum gas, gas, steam, compressed air and so on |
| State of cladding | ordinary spangle, small spangle, no spangle, finishing spangle |
| Thickness of cladding | 50-300g/m2 (double sides) |
| Process after cladding | finishing, straightening, fingerprint resistant coating / passivating, oiling |