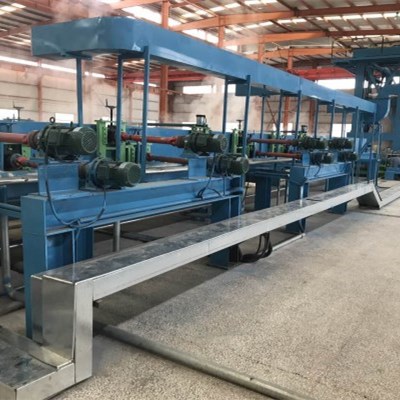 Coil Coating Line Solutions
Coil coating is a term used to describe the application of a decorative or protective organic coating to metal supplied in coil form. It takes cold rolled steel strip and galvanized steel strip as base coil by continuous operation to do surface pretreatment and the coat one or multi layers paint by roller coating. After drying and cooling, the coated steel coil are made. the coated steel sheet is usually called  coil coating, color coated sheet or precoated steel sheet overseas.
On the basis of years of experience of production, installation and operation coil coating line, GIET offer a full spectrum of solutions for continuous steel coil color coating lines to meet the requirements for a wide range of product applications. Due to the strictest demands for high-end applications , both primary and secondary organic coating layers can be coated to both strip sides, including the application of polyesters, epoxy, polyurethane, PVDF and so on. the coil coating has good characteristics like bright color, high strength, easy printing, durability, corrosion resistance, fingerprint resistance and adapt for all kinds of weather conditions etc.
Features:
Pretreatment (degrasing, parkersing, passivating)
Continuous roller coating control, double coating and double drying
Special oven design
Fully automatic quality control system
Integrated environmental solutions